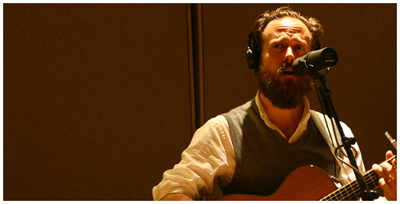 Iron & Wine will be featured on this week's episode of Sound Opinions, hosted by Jim DeRogatis and Greg Kot. 
Check soundopinions.org for station info and broadcast times. In addition the episode will be available for download beginning Sunday.
Today, you can check out a really cool online video collection of five of the songs that were performed for the Sound Opinions session. Find all five videos on WBEZ's site.
Thanks for the support and if you're able to attend, have fun at the shows in Portland and Seattle this weekend!