Iron & Wine have hit the road for a run of April dates and there's a ton of great new tour merch along for the ride!
These brand new tour posters are only available at shows during this April tour. They were created by five different artists/design teams ( Dan Grzeca, LandLand, Doe Eyed, Bubble Process, and Nate Duval) and are full tour posters that include all dates for the April tour. Keep in mind they're super limited edition, so get there early to pick up your copy!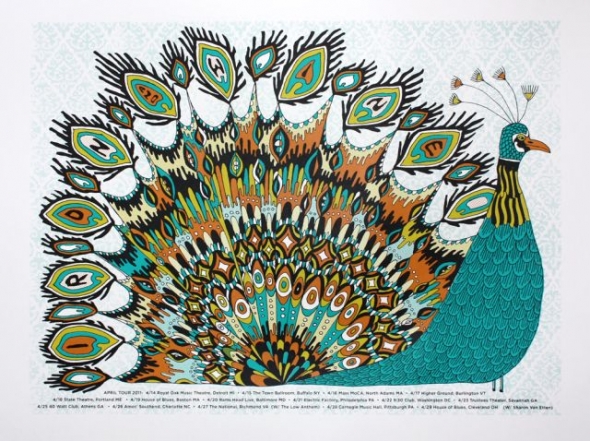 Also, only available on tour is a brand new Iron & Wine a sticker (shown below) and 4 different colors of buttons! The buttons will be in a button machine so make sure you bring some quarters with you to the merch booth!!