We're giving away a signed, limited edition poster (created by Methane Studios) from tomorrow night's sold out Chicago show at Riviera Theater.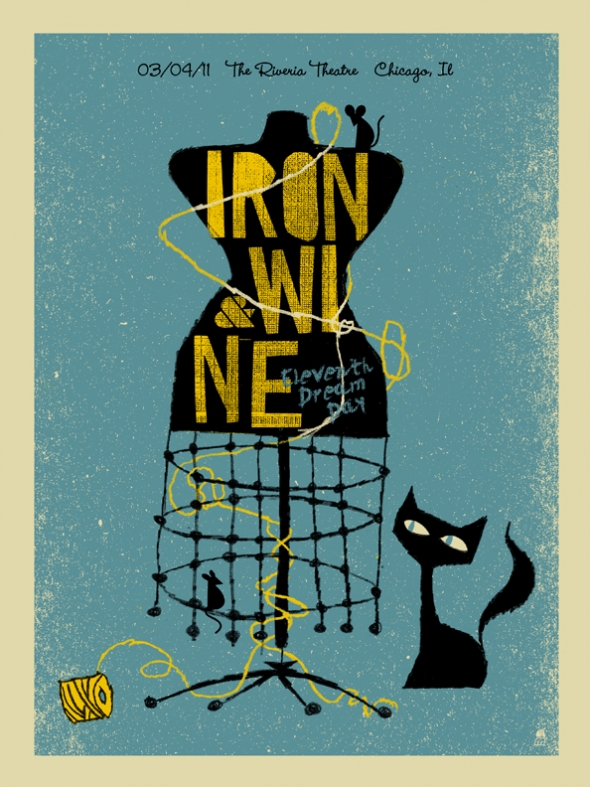 Here's how to enter:
Below is the jumbled name of a song from Iron & Wine's newest album "Kiss Each Other Clean". Unjumble the letters to create the correct title and email your answer to ironandwinecontest@gmail.com. A winner will be picked at random from the correct answers and contacted on Monday (3/7). DO NOT leave your answer here as it will not count as an entry (and will give others an unfair advantage). We look forward to your emails!
NGMA ISG LNNIDAG